Services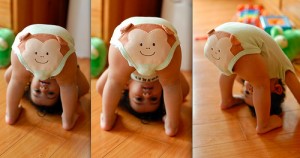 🌻Why Forehead Kisses?
Our services began many years ago with my great grandmother, a loving, devoted Nanny & doula hoping to develop a network of professional doula's & nannies to assist the community with their individual needs. Since then, we have been serving moms and their families proudly.
🌻What Makes Forehead Kisses Different?
Our Experience:
Forehead Kisses couldn't be more different. Cherrelle has over two decades of experience in hands-on childcare, foster care, postpartum doula care! NO fees, doula care for low-income parents & teen mothers! Cherrelle loves to volunteer her time and give back to her community! As our principal and chief executive, Cherrelle brings a lifetime's dedication to her position, and her passion for exceptional childcare is reflected in every aspect of Forehead Kisses.
Forehead Kisses are all Trust-lined:
Forehead Kisses understands there is nothing more important than the safety of your child!
Forehead Kisses are willing to undergo drug testing .
Experience in Same Sex & LGBT Households:
Our longtime home here in the San Francisco Bay Area has translated into a wealth of experience in nontraditional households. Forehead Kisses is familiar and at ease with alternative lifestyles!
Communication:
#1 rule at Forehead Kisses, We are committed to frank and open communication with all of the parents we work with. Every caring parent wants to know what's going on with their child, and its Forehead Kisses responsibility to be the eyes and ears of the parent when they are absent. Clear communication fosters understanding and trust, and over time helps to strengthen the bonds between parents, children and their childcare provider.
An Unconditional Love for Children:
Of course, finding a caregiver that is reliable and competent is only a part of the picture; in order to be truly effective, a nanny or doula must genuinely love the company of children. When it comes to childcare, personal traits like warmth and compassion are often just as important as hard skills. These are the qualities that make your children look forward to seeing their nanny, helping them to forge a personal, healthy connection with their caregiver that nurtures them, supports them and fosters their growth.