Meet Our Founder
Cherrelle is a career nanny, doula and childcare consultant with over 25+ years of experience. Along with working with several high-profile professional families in the San Francisco Bay Area and L.A., Cherrelle has placed nannies and doulas with wonderful families all over California.
A mother of three grown children, Cherrelle is a certified postpartum doula trained in both CPR and first aid and a proud member of the International Nanny Association. She is a certified nursing assistant, as well as a certified emergency foster mother for Contra Costa and Alameda Counties.
An engaged, nurturing and structured ca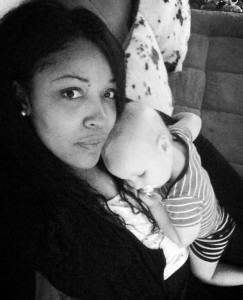 retaker, Cherrelle embraces a philosophy of love, consistency and "learning through play." Her approach includes playing interactive games with children, taking them on nature walks and other engaging activities.
At the age of 17 years old, Cherrelle became a teen mother. Shocked by how she was treated while giving birth to her son, she decided to make a change by supporting teen mothers-to-be in her community. After graduating from high school, Cherrelle began studying Early Childhood Education at Diablo Valley College in Concord, and at the age of 18 she obtained her first full- time nanny position. She brought her son to work, so that meant three babies to care for: her son plus newborn twins.
They say that necessity is the mother of invention, and Cherrelle soon developed a sleep training system to manage the three. Excited at her success, she began to share her system with the other young mothers in her community, and eventually realized that she had found her true passion: as a newborn care specialist and sleep trainer.
Ever since, Cherrelle has volunteered her time to teen mothers, low-income mothers, and single dads, and helped families all over the Bay Area with sleep training, birthing, postpartum issues and doula care. She knows firsthand how hard it is to choose the perfect caregiver and is committed to helping her clients through the process of finding the right nanny, doula, or caregiver that is ideal for their families' needs. Cherrelle's personal goal is to ensure your babies happiness and comfort, and your complete satisfaction.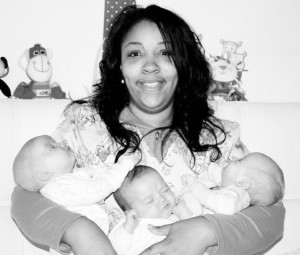 "As a first-time mother with absolutely no experience, Forehead Kisses Nanny was the best welcome home gift that I could ask for! Forehead Kisses Nanny stayed for the first 4 months after my Triplets girls were born to teach me all of the basics from how to change (my first) diapers to how and why to swaddle my babies." 
---
    Qualifications
Non-Smoker, Vaild driver's license
She's willing to take a drug test
Covid Vaccine Pfizer, fully vaccinated against COVID -19
Have all her shots-flu shots and pertussis/whooping cough vaccine, TB negative
CPR Trained & First Aid Valid Driver's License
Over 20+ years of Child Care Experience
Cherrelle been caring for babies since 10 years old
Big heart
Hard Worker
CNA
Professional
Highly self motivated
Certified Postpartum Doula
Sleep Training 4 months – 2.5 years old
Certified Foster Parent for Contra Costa County /Alameda Children & Family Services
Out going person
Organized
Responsible
Dependable
Adaptable
Compassionate
Flexible
Proud Member Of INA
Fun Loving
Easy Going
Lovable
Mother of three grown children
Energetic
Trustworthiness
Can work with up to 3 children at 1 time
She loves working with infants & toddlers. Proven experience and confidence caring for infants and strong knowledge of developmental milestones.
Problem solving abilities
Good listening skills
Detail oriented, organized, able to multitask
Serving the Bay Area & San Francisco up to 50 miles 
Professional Support
Forehead Kisses is proud to partner with a team of local mom-owned and operated industry professionals. Our support team provides expert assistance with nanny childcare background trust-line screening, drug test screening and early childhood education. Because of our strong roots in Bay Area & San Francisco neighborhoods, we are dedicated to helping your family find exceptional support that will foster the best for our community.