Great Music for Kids

Is there a type of music that's best for a child?
Let your personal preferences be your guide. If you like classical music and your baby appears to enjoy it too, go with that. Play your favorite songs (schmaltzy or not), or spice things up with Brazilian or African tunes. Anything with a good melody will do, although slow songs may work best for bedtime and fast ones for playtime.
The bottom line
Your goal should be to cultivate a love for music in your child, not to create the next Mozart. It should be about having fun and exposing your child to new sounds and rhythms.
Take your cues from your baby. Does he seem to enjoy what you play for him? Does he become animated when you belt out a certain tune? Follow his lead, and chances are you'll raise a music lover for life.
Here are some truly enjoyable musical arrangements guaranteed to keep you and your child wiggling and giggling.
Dreamland is one of Forehead Kisses Nanny favorite CD's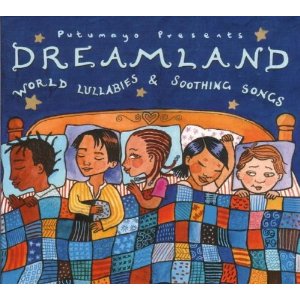 Track Listing
Naima (Benin) – Angelique Kidjo
Ny Fitiavako An'i Mama (Madagascar) – Erick Manana
A Lullabye (Canada) – Teresa Doyle
Thula Mama (South Africa) – Sibongile Khumalo
Arriba Del Cielo (Mexico) – Claudia Martinez
Yi-Rrana (Australia) – Letterstick Band
La Vai Alguem (Brazil) – Virginia Rosa
Cradle Spell Of Dunvegan (Scotland) – Lynn Morrison
Numi Numi (USA) – Tanja Solnik
Cradle Song (Japan) – The Sanshin Cafe Orchestra
Cancion Para Dormir A Un Nino (Argentina) – Beatriz Pichi Malen
---
Baby Mozart, by I Think I Can Productions
Expose your baby to the music of Mozart. Proven to nurture verbal ability, spatial intelligence, creativity, intuition, and memory, this collection of classical music is specially arranged for little ears, but will delight adult listeners as well.
---
Jazzabye, by Productunes
Help baby wind down after a long day with jazzy renditions of lullabye classics such as Rock-a-Bye Baby, Mockingbird, Mary Had a Little Lamb, Ten Little Indians, London Bridge, and more.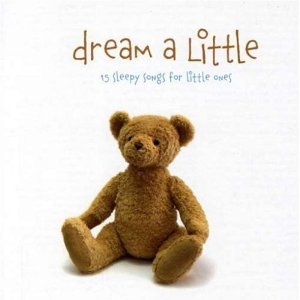 ---
This is such an amazing, beautiful lullaby CD.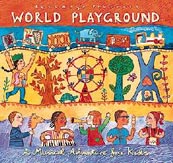 ---
"You are my little bird" by Elizabeth Mitchell! I really love this CD!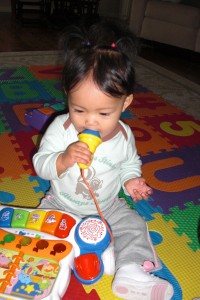 ---
Yo Gabba Gabba will keep you & little one dancing!